1988 Custom built Trailer and tug Trailer and tug
Description:
The tug:Northwestern 4,000lb drawbar pull 6cyl. automatic dual wheels propane moves anything, runs great. $5000 Galvanized hydraulic trailer: Holds up to 28ft Make is unknown Hydraulics work Great for the yard $5500 Located in NJ Make it a package!


Price: $5500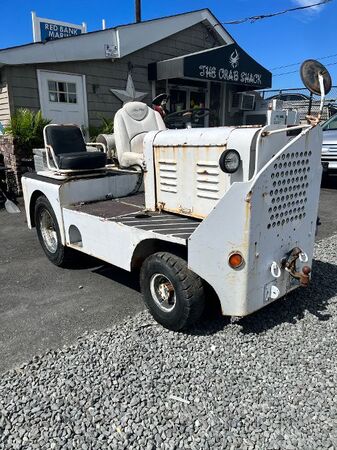 ---
BOAT TRANSPORTATION | AUTO & FREIGHT TRANSPORT | MARINA & BOATYARD EQUIPMENT

7 Maplewood Street, Mattapoisett, MA 02739
TEL: 508-758-9409 | FAX: 508-758-4014 |EMAIL: boattransport@comcast.net
© Maritime - Boat Transporation and Marina & Boatyard Equipment. All Rights Reserved.