2019 Alcom Deck trailer
Description:
2019 Alcom tri-axle gooseneck. I sent along a couple pics of when I bought it last December so you could see the frame structure. It was my intent to set it up with poppets and be able to over the road smaller sailboats (32-35ft) as well as power boats. In the end I decided to deck it over for equipment transport. So, currently a new PT deck (1.5in) on bunks. It comes with a gooseneck insert as well as a 5th wheel insert so you can run it either way. Deck is 30ft x 8ft with heavy D-ring tie downs. Ramps are 10k by 8ft. This trailer has never been registered nor seen any road use.


Price: $17000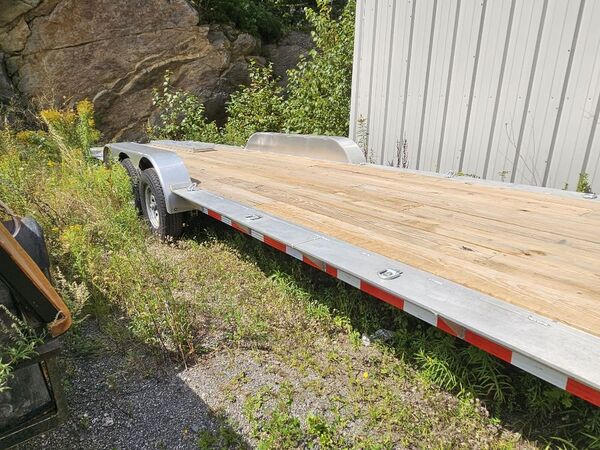 ---
BOAT TRANSPORTATION | AUTO & FREIGHT TRANSPORT | MARINA & BOATYARD EQUIPMENT

7 Maplewood Street, Mattapoisett, MA 02739
TEL: 508-758-9409 | FAX: 508-758-4014 |EMAIL: boattransport@comcast.net
© Maritime - Boat Transporation and Marina & Boatyard Equipment. All Rights Reserved.