2017 Waltron 3 axle stretch RGN
Description:
2017 one of a kind Waltron 53ft, stretch, triple-axle, wide-belly, LOW-BOY, RGN (Removable Goose Neck), Boat AND equipment transportation trailer!! Stretches to 71ft long. Over 100,000 capacity! Top of the line tires all with tire inflation system! Trailer suspension is designed to adjust up to 11in of ground clearance controlled from INSIDE the truck cab, rather than the typical 4in clearance of a low-boy! CRITICAL for safe ground clearance over every day obstacles! Trailer comes with steel pads aluminum ramps alot of extras Located in GA.


Price: $125000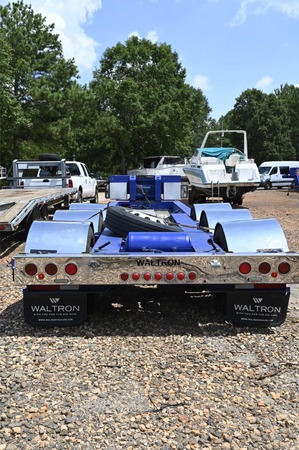 ---
BOAT TRANSPORTATION | AUTO & FREIGHT TRANSPORT | MARINA & BOATYARD EQUIPMENT

7 Maplewood Street, Mattapoisett, MA 02739
TEL: 508-758-9409 | FAX: 508-758-4014 |EMAIL: boattransport@comcast.net
© Maritime - Boat Transporation and Marina & Boatyard Equipment. All Rights Reserved.