2008 Stinger rigs Sterling trucks and trailers
Description:
4 Sterling stinger rig single drive axle tractors with head rack and flat bed,Auto hauler conversion with 19.5 tires, about 96" to top of head rack 2006-2008 Miles 600-850K  MBE 4000 engine 10 speeds  Sleeper Will have all brand new batteries Tires appear to be good Tractor bodies are solid, interiors are excellent (no cracking dashes that Sterlings are known for), mostly driver seat only Head rack and flat beds need to be blasted and painted.  Flat beds on some need new wood and other repairs LED lights (not headlights) Trailers:  All are MO MFG. 48' OAL  6 Galvanize and 6 Painted and rusty.  Date of mfg range 2005 to 2014 with most between 2012-14 one 43" galvanized Tires range from good to junk.  We can arrange for new tires at extra cost. There is a limited amount of steel I can sell separately. DOT inspections can be arranged.Owner would willing to sell and lease back with a driver.  Or dispatch them.  I have lots of good paying loads. These same thoughts apply to the trailers. Pricing based on Condition.Located MN.


Price: $15000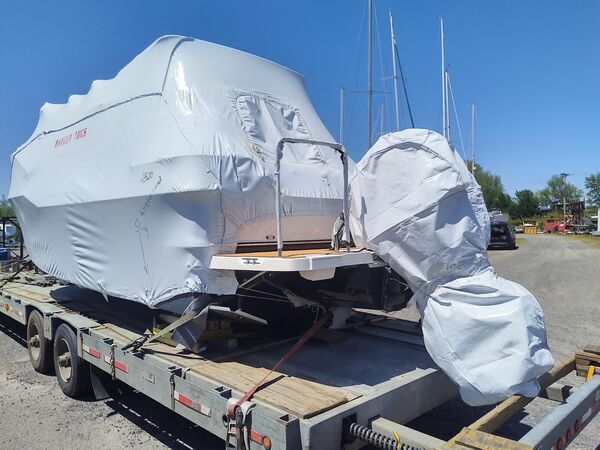 ---
BOAT TRANSPORTATION | AUTO & FREIGHT TRANSPORT | MARINA & BOATYARD EQUIPMENT

7 Maplewood Street, Mattapoisett, MA 02739
TEL: 508-758-9409 | FAX: 508-758-4014 |EMAIL: boattransport@comcast.net
© Maritime - Boat Transporation and Marina & Boatyard Equipment. All Rights Reserved.