2020 Brownell H-20
Description:
Brownell 20 ton Highway.The finest Best built highway hydraulic trailer.Air ride suspension,air brakes,six galvanized hydraulic telescoping arms,Power and sail to 45 feet.Trailer is designed to be submersed with landing wheels for ramp.Galvanized wheels and Epoxy coating.The trailer has proven to be the choice of transporters for over 40 years.Price is a base trailer price.Many options available ,Radio remote,Sling package,Added bed lengths and many custom features could be added.Located in Mass.Standard Production time applies.


Price: $127000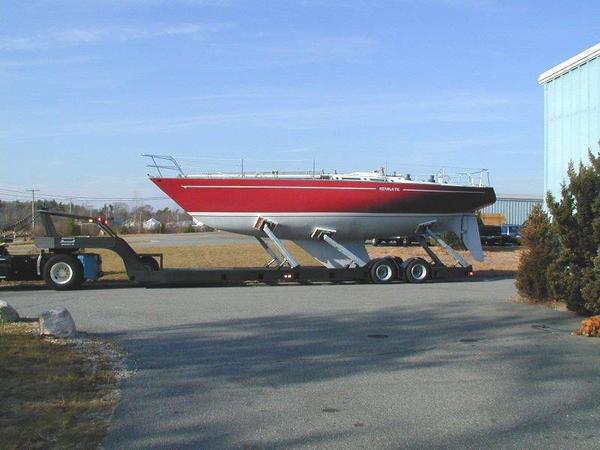 ---
BOAT TRANSPORTATION | AUTO & FREIGHT TRANSPORT | MARINA & BOATYARD EQUIPMENT

7 Maplewood Street, Mattapoisett, MA 02739
TEL: 508-758-9409 | FAX: 508-758-4014 |EMAIL: boattransport@comcast.net
© Maritime - Boat Transporation and Marina & Boatyard Equipment. All Rights Reserved.